Chat GPT 2022 Guide For Free Use
What is Chat GPT?
Chat GPT is a natural language processing tool that allows users to generate human-like responses to text inputs. It is based on the popular open-source GPT-3 model, which has been trained on vast amounts of data to generate responses that mimic human conversation.
How to Use Chat Gpt?
To use Chat GPT, simply enter a text input and the tool will generate a response. Users can also specify the length and tone of the response, as well as other parameters to fine-tune the output.
Chat GPT is currently free to use, but users may need to Sign up for an account to access certain features or to use the tool for commercial purposes. You also follow the steps:
Open openai.com, Sign up an account, and log in (if you have an account, log in directly)
Click ChatGPT on the bottom left
Click Try it now at chat.openai.com.
Enter the question you need to query in the input box at the bottom

Is Chat GPT Free?
Yes, ChatGPT is currently in the internal testing stage and is free for all users. GPT-3 is a very large and powerful model, so using it effectively may require some knowledge of machine learning and natural language processing. Additionally, because it is a large model, it may require significant computing resources to run.We believe that ChatGPT will definitely charge after the model training is completed.
How to Sign Up Chat GPT Account?
To Sign up for a Chat GPT account, you can visit the official website and follow the prompts to create a username and password. You also follow the steps:
Chat GPT Sign up link: https://chat.openai.com/auth/login
Enter your email address and set a password
Verify email
Enter your phone number
Verify your phone number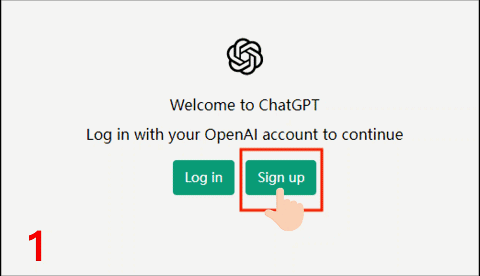 Notice: some countries and regions are currently not supported, and need to register with a mobile phone number from a non-local region.
Un Supported Countries list: "Afghanistan", "Albania", "Algeria", "Andorra", "Angola", "Azerbaijan", "Bahrain", "Belarus", "Burundi", "Cambodia", "Cameroon", "Central African Republic", "Chad", "China", "Congo, Democratic Republic", "Cuba", "Egypt", "Equatorial Guinea", "Eritrea", "Ethiopia", "French Southern Territories", "Heard Island & Mcdonald Islands", "Hong Kong", "Iran, Islamic Republic Of", "Lao People's Democratic Republic", "Libyan Arab Jamahiriya", "Macao", "Mauritius", "North Korea", "Paraguay", "Russian Federation", "Saudi Arabia", "Somalia", "South Sudan", "Sudan", "Swaziland", "Syrian Arab Republic", "Tajikistan", "Turkmenistan", "Ukraine", "Uzbekistan", "Venezuela", "Viet Nam", "Yemen", "Zimbabwe".
If you do not have a mobile phone number in a non-local area, you can click here to learn.
What Chat GPT Can Be Used For?
Chat GPT can be used for a variety of purposes, including conversational AI, language translation, and content generation. It can also be used to improve customer service or to automate tasks that require natural language processing capabilities. Overall, Chat GPT is a powerful tool for anyone looking to harness the power of natural language processing.
Translate
Write content
Answer question
Write the code
Chat GPT also has many interesting functions, and you can even use it to find code bugs. Humans can no longer tell whether it is a human or an AI behind the small black room. This day comes faster than imagined.